Postgraduate Prospectus 2019
Information and Corporate Management Handbook
---
Library & Information Studies
Tel: 031 373 6808
Fax: 031 373 6778
Location: ML Sultan Campus, Mariam Bee, 2nd Floor
Welcome to the Department of Library and Information Studies and the world of Library and Information Studies. The objective of the National Diploma: Library and Information Studies (ND: LIS) course is to prepare diplomates to become prospective members of the library and information services industry. The course attempts to develop the whole person in addition to giving diplomates, the necessary skills and knowledge to serve in support positions in the library and information industry.
The academic programme combined with experiential learning provides learners with the opportunity to develop the attitudes and skills needed for employment in a wide-range of information supplying agencies. An underlying theme of the course is that diplomates will be prepared to become members of a public service profession in which interpersonal skills and attitudes are as important as the special technical skills and knowledge learned in the academic programme. Working with information requires a dynamic and intellectually curious individual who is prepared for the demands of a career that is constantly changing. The new Library and Information worker will be required to develop new knowledge across a wide-range of disciplines as well as develop new skills to remain abreast of the changing world of information and information technology.
MISSION
The Department of Library and Information Studies strives for excellence in its contribution to the provision of relevant vocational education, training and research in the field of library and information studies to ensure that both the career aspirations of its learners and the regional and national library and information services needs of the country are realised. The Department endeavours to best serve the aims of reconstruction and development in keeping with the emphasis placed by the South African Government White Paper on Science and Technology – Preparing for the Twenty-First Century (September 1996) on widening the South African information technology infrastructure and in particular the role of library and information services therein.
The Department is committed to the principles of democracy, equality and the advancement of multiculturism and cooperation within the ecosystemic world-view.
ENTRANCE REQUIREMENTS
Diploma in Library and Information Studies Entrance Requirements
Bachelor of Technology Library and Information Studies Entrance Requirements
Master of Technology Library and Information Studies Entrance Requirements
Doctor of Technology Library and Information Studies Entrance Requirements
---
Business and Information Management (Office Management Technology)
Tel: 031 373 5655
Fax: 031 373 6884
Location: Ritson Campus
The office administrator in today's electronic office has to cope with the integration of a wide variety of software programs including Internet and e-mail in order to produce high quality, professional documents. For instance, he/she would integrate graphics and spreadsheets into his/her annual report and produce a finished product similar to that published by professional printers.
This exciting and challenging diploma allows the office administrator to show his/her creative and innovative abilities by fully utilizing all the advanced functions of computer software programs and allied administrative duties. This diploma equips the student with supervisory skills to work independently and still be an important member of the executive team. We are not training copy typists!
The highly technical computer, personnel, financial, legal and communication skills, empowers the students and provides flexibility to be engaged in a wide variety of business organizations. Our graduates easily secure national and international administrative positions.
Each student is required to successfully complete nine weeks (360 hours) of experiential learning during the third year of his/her studies. This is a compulsory component of this diploma. A separate registration fee is charged for experiential learning.
ENTRANCE REQUIREMENTS
Diploma in Business and Information Management Entrance Requirements
Bachelor of Technology Office Management and Technology Entrance Requirements
Master of Technology Commercial Administration Entrance Requirements
---
Contact Information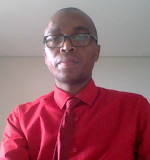 Head of Department: Dr Knowledge Ngwane
Tel: 031 373 5660
Email: ngwaneks@dut.ac.za
Location: Ritson Campus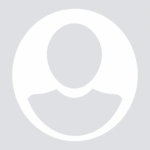 Secretary: Ms A Sathyanand
Tel: 031 373 5655
Email: alvinettes@dut.ac.za
Location: Ritson Campus