---
The Department of Chemistry at DUT utilizes the knowledge, skill, expertise and resources of staff and postgraduate students to undertake consultancy work in chemistry for industry and other laboratories that do not have the specialized analytical instrumentation. In providing this analytical service the department provides a vital capacity building exercise by exposing trainee chemists to work with "realtime" samples.
Our department has the resources to cater for most types of "wet" chemical analysis as well as analyses organic and inorganic compounds by instrumental methods, including Physical Chemical testing and measurements. The main thrust of the consultancy unit is focused on Environmental Analysis.
We also carryout "Third Party" analysis as and when required by industry with supplied methodology.
The following analytical instruments are available in the Department:
1. Chromatography:
a. Gas Chromatography with Mass Spectrometer detector (GC-MS) and Flame Ionisation detector (GC-FID).
b. Liquid Chromatography with Mass Spectrometer detector (LC-MS), UV detector, Diode Array detector, Evaporative Light Scattering detector.
c. Ion chromatography for cation and Anion analysis.
2. Spectroscopy:
a. Atomic absorption spectrophotometers (AAS) including Graphite Furnace (GFAAS) and Vapour Generating units for analysis of Mercury and Arsenic as well as Inductively Coupled Plasma (ICP) Spectrophotometer for metal and trace metal analysis.
b. Ultraviolet/ Visible and InfraRed (IR) spectrophotometers analysers for colometric measurements and functional group identification.
3. Physical Chemical:
a. Bomb Calorimeter for calorific value measurements.
b. pH, Electrical Conductivity, Refractometer, Densitometer, Surface Tension Meter and Viscometers for physical chemical analysis.
c. Thermal Analysis (TA), Differential Scanning Calorimeter (DSC) for measuring thermo-analytical properties.
Some of the corporate companies utilizing our services:
Engen Refinery, Unilever Pty Ltd, Toyota SA Pty Ltd, Tiger Brands (Mobeni), Fuel Firing Services, BSN Medical Pty Ltd., Dulux Paints Pty Ltd.
The Consulting laboratories that are using the services are Talbot & Talbot Pty Ltd for analysis of environmental samples and Food & Cosmetic Technologies for metal analysis and specific organic analysis.
---
Contact Details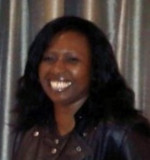 Mrs CT Gwamanda
Tel: 031 373 5317/5522
Email: cleopatrag@dut.ac.za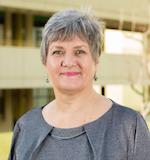 Alternatively contact the Departmental Secretary:
Mrs Karen Ferguson
Tel: 031 373 2300
Email: karenf@dut.ac.za