Career Counselling

Upcoming events, latest information/announcements.
---
Internships 2022
Advert intern psychologist for 2022

---

Intern counselling psychologists 2021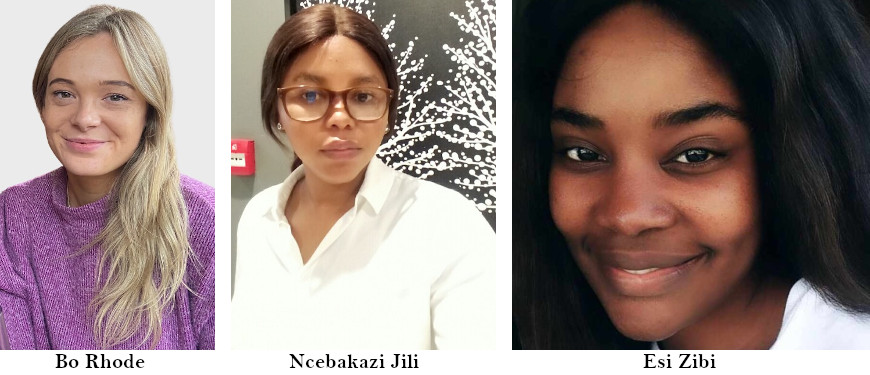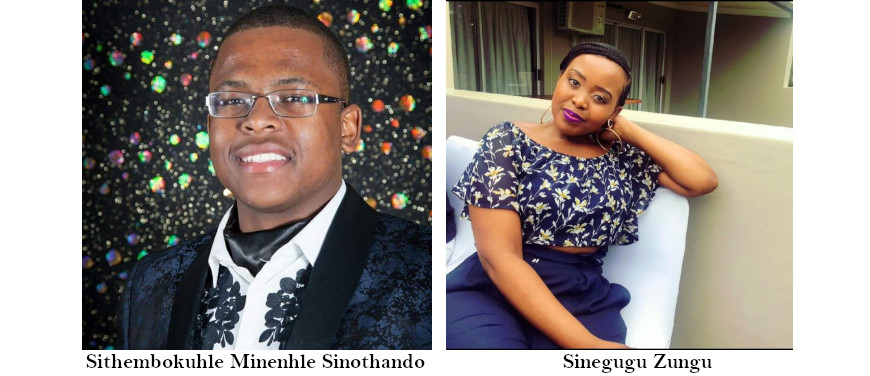 ---
Internships 2021
Advert intern psychologist for 2021
---
Sindisiwe Dlamini Career Resource Officer PMB campus.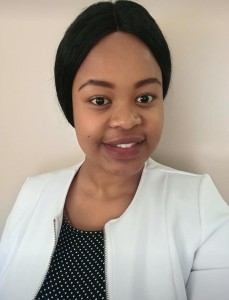 ---
Counselling Psychologist Interns 2020 Sne and Hannah.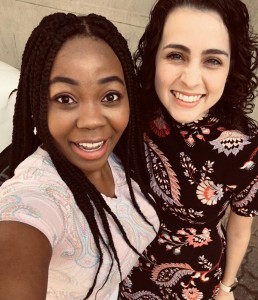 ---
Mental Health awareness day 2019 where green ribbons were given to students, presentation done and campus to campus information given in the afternoon.
---
DUT student counselling partners up with the Durban Christian Centre.
The Durban Christian Centre will be providing free food to all students on Wednesday at Ritson campus.
---
Student counselling hosting an event for Marketing students with a guest lecturer on the 21 October 2019.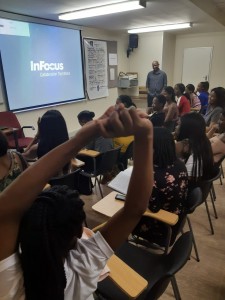 ---
DUT STUDENT COUNSELLING AND HEALTH ENDORSES A ZERO TOLERANCE APPROACH TO GENDER BASED VIOLENCE.
Student counselling and Health invites students to a movie screening in response to #no to gender based violence. Sign up at Student Counselling (lower library complex, Steve Biko campus office, next to financial aid). Alternatively contact 031-373-2266 for bookings. Wear black as a sign of mourning the lost lives.

#ENOUGH IS ENOUGH
DATE: 13 September 2019
TIME: 10:00 AM TO 12PM AND 13:00PM TO 15:00PM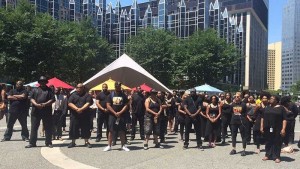 ---
REFRESHMENTS WILL BE AVAILABLE ON THE DAY

---
Staff from student counselling assisting with the Silent protest March 2019.
---
Women's day initiative by Student Counselling, on the various campuses.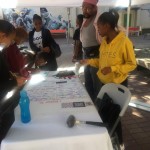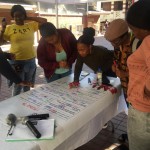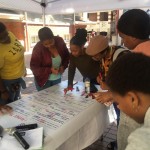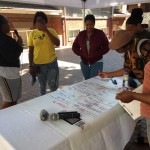 ---
Student counselling doing debriefing training with the RA's.
---
---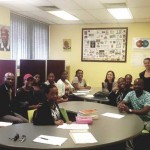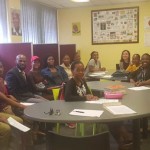 Writing centre invites Student Counselling to
engage with students about the topic of mental health.
---
---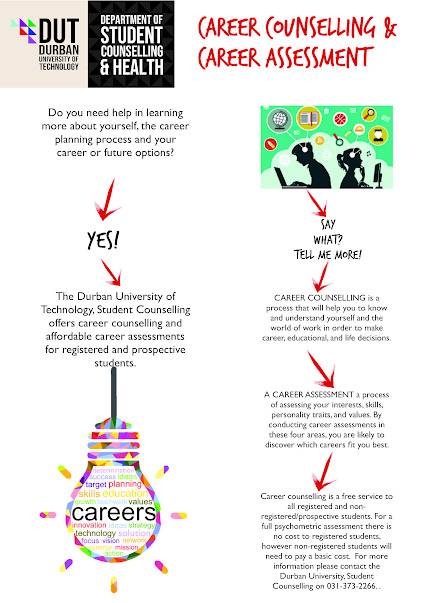 ---
Student Counselling
Upcoming events, latest information/announcements.
Advert for Intern Counselling Psychologist 2020.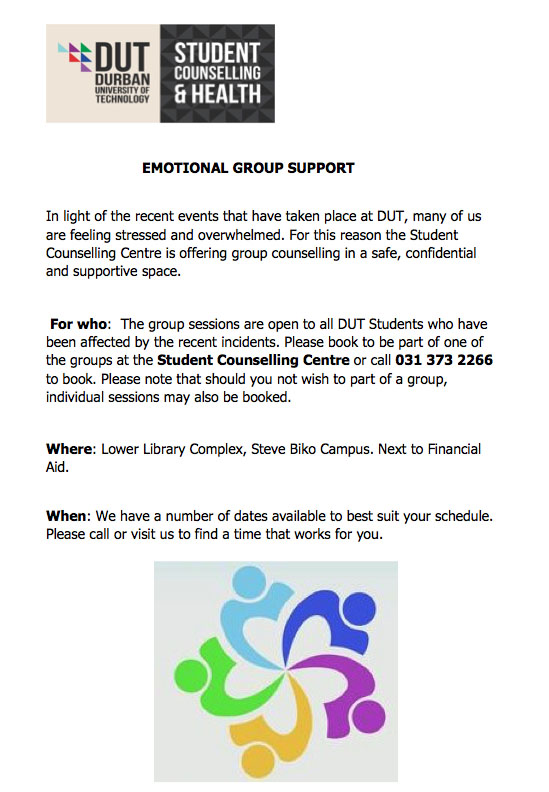 Student Counselling and Health send their condolences to all students and staff affected by the recent loss of their fellow student.
It is important to understand that dealing with a traumatic event of this nature can be a very difficult and anxious time. It is normal to feel overwhelmed emotionally, psychologically and even physically at this time.
While the university is closed we offer you some self-help tools that can be useful during this difficult time:
Safety is priority, remove yourself from any dangerous spaces.
Talk to someone you can trust about your thoughts and emotions that the traumatic event may have evoked. This could be a friend or family member.
Tap into your social support structure- Support and understanding at a difficult time can be helpful- you don't have to face it alone.
Know that how you are feeling is very normal for someone who has been through a traumatic event.
Give yourself time to process everything – be gentle on yourself.
Try to engage in healthy de-stressing activities, such as the examples in the attached picture.
Once the University has reopened please contact the Student Counselling Centre, you can call us on 031 373 2266 or pop in to see us, we are located on Steve Biko Campus, Lower Library Complex, next to Financial Aid. While the university is temporarily closed , a confidential and safe resource to use is lifeline's 24 hour counselling line. The number is 0861 322 322 or email lifelinecounselling@gmail.com.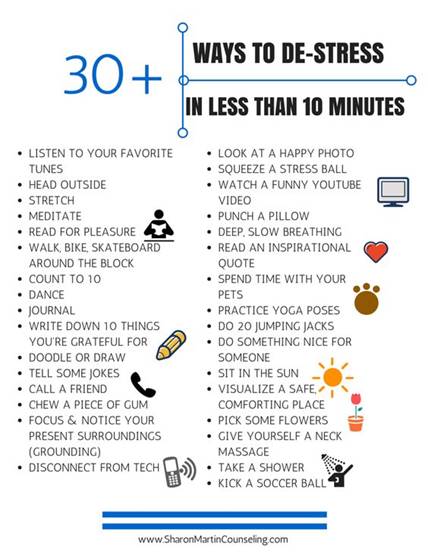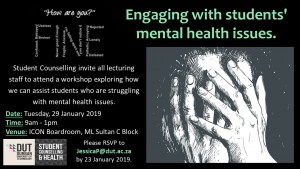 Highway Radio on Friday the 12th January 2018. Topic: Assisting Matrics who want to apply for University but did not meet entry requirements. Listen to the interview below.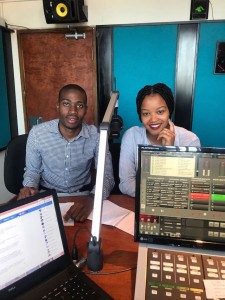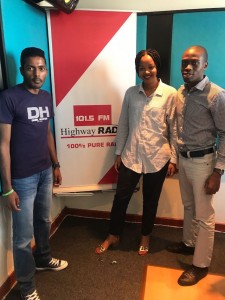 Valley of 1000 Hills Community Centre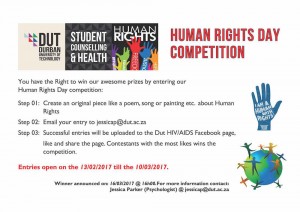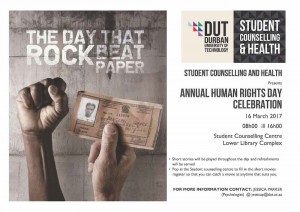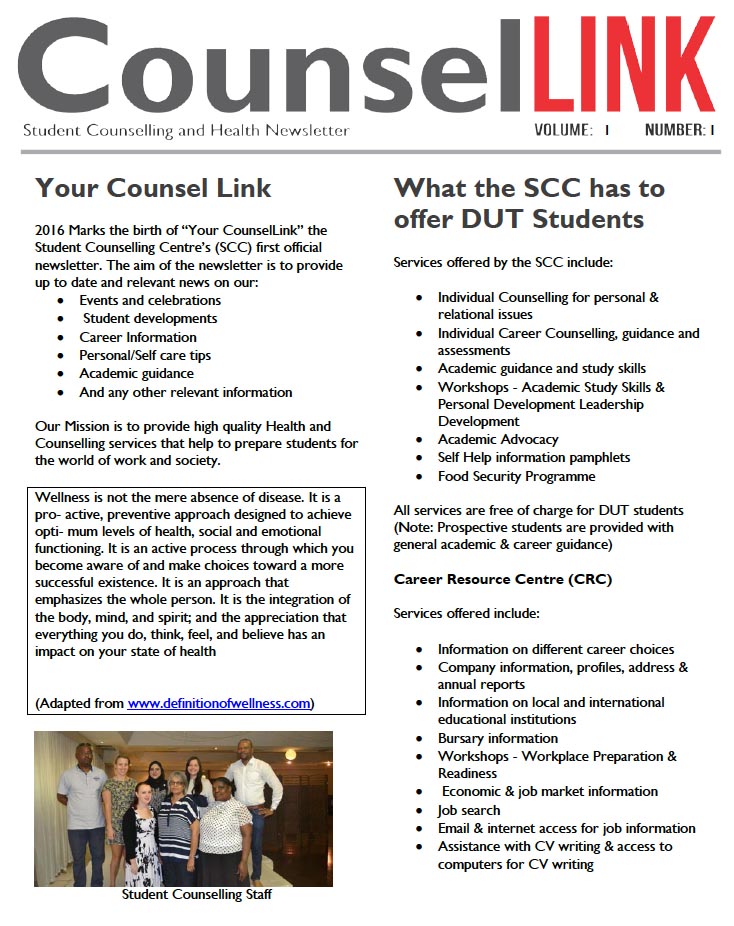 Career Resource Centre
Upcoming events, latest information/announcements.