Getting a 'reeling' good understanding about what it entails to be a filmmaker – was the topic of discussion at the Durban University of Technology's City Campus last Friday, 18 July 2014. Students listened to renowned filmmaker Abby Ginzberg, who discussed essential movie-making tips and her latest big screen production called Soft Vengeance.
Her movie is being screened at the prestigious Durban International Film Festival which is on until 27 July 2014.
During the interactive talk, Ginzberg spoke to the students about previews of other must-see documentaries being screened at the Durban Film Festival, including her newest film documentary, Soft Vengeance.
The documentary is about freedom fighter and lawyer Albie Sachs and the journey taken towards immobilising apartheid. For those who do not know who Albie is, he is an iconic anti-apartheid hero who was part of the freedom struggle for many years. In 1994 he was appointed to the Constitutional Court by Nelson Mandela. He has also written a number of award-winning autobiographical books. The movie also features prominent South African anti-apartheid activists such as Desmond Tutu and Cyril Ramaphosa. Life changing events in Sachs life are highlighted in the movie, from him losing his right arm and sight in one eye to writing the new democratic constitution alongside other activists.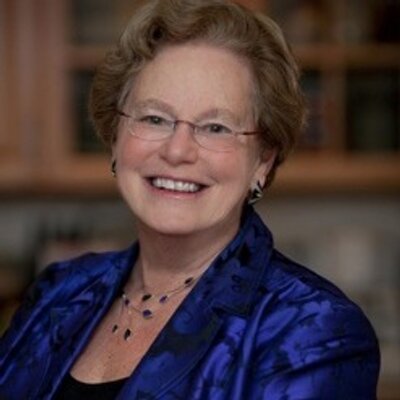 "We feel honoured as the Journalism Programme to have been visited by an award-winning documentary maker like Abby Ginzberg. The lecture was very informative and engaging," said Maud Blose: Head of DUT Journalism Department.
Besides giving insight into making a movie, Ginzberg emphasised the importance of knowing one's focus point before shooting a movie, especially when dealing with sensitive subjects such as victims of domestic violence, people born with deformities or disabilities. "It is important to build a relationship with your subject before it's captured onto camera," she said.
Students also got the opportunity to pose questions on essential guidelines on how to tackle their upcoming Television projects. Many students raised concerns on their technical difficulties they were facing but were encouraged by the Ginzberg who reiterated that hard work and having passion for your craft is essential. "The harder the film is to make, the greater the success," said Ginzerg.
Students were very eager and appreciative to have gained so much insight to such a specialised craft such as filmmaking. Nomcebo Ndimande, a first-year Journalism student, said: "The talk was very interesting, mainly because Abby is a white woman telling South African and African American liberation stories. I really enjoyed the lecture and learnt a lot about how to film one's subject matter, panning and close-up shots."
"We got to know more about a freedom fighter some of us have never even had heard of. I did not even feel like the late Nelson Mandela is no longer with us because of how everyone was in one way or another representing his beliefs," said Nomfundo Mlaba, a second-year Journalism student.
"This year's academic assessments are themed '20 years into democracy'. Already our students have been producing short documentaries, television news packages and other multimedia packages that help educate and elaborate the meaning of our country's democracy. Therefore, Miss Abby Ginzberg's visit couldn't have come at a better time," said Blose.
To find out more about movie screening times and workshops relating to the Durban International Film Festival, go to www.durbanfilmfest.co.za
-Talent Buthelezi.
Pictured: Maud Blose and filmmaker Abby Ginzerg at the talk.