Hailing all the way from Isipingo, Durban, Sanele Myeni who graduated from Durban University of Technology (DUT) with a Diploma in Jewellery Design, is a sole founder of a business called Minimalistic Jewellery Designs.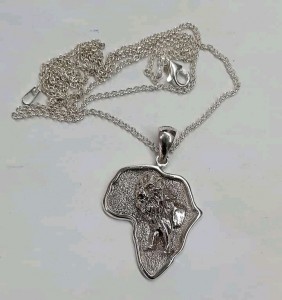 The 26-year-old Myeni who is now based and runs his business in Johannesburg said becoming an entrepreneur was a choice he made for himself.
"This business is a side hustle for me since I am still an employee for another big jewellery company," said Myeni
Explaining his journey with DUT, he said: "I chose DUT because it is a reputable institution. What challenged me was, I had previously done Civil Engineering in College and Jewellery Design seemed too foreign to me. I adapted so well to the nature of the course."
He said at DUT he mostly learnt about terminology and identifying jewellery items, which was the basic knowledge he used when starting his business. Myeni is grateful to his lecturers who helped him realise and grow his love for jewellery design.
Myeni's business specialises with commercial jewellery, which is very common and sold on an everyday basis.
"I would like to thank Design50 for teaching me how to design jewellery using computer software's and marketing myself," he said.
He defines commercial jewellery as contemporary. Facebook is his greatest platform where he interacts with his audience
"My target market is more or less the youth who are into jewellery and older people for instance, who want to polish their old rings for a purpose of renewing their marriage vows, and anyone in general," said Myeni.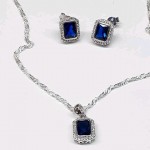 He stressed that his approach to jewellery design is what sets him apart from other jewellers. Despite being one of the few black entrepreneurs in the field, Myeni aims to grow within the industry.
"I would like to travel for at least three months to different countries around the world, just to expand my knowledge in my profession and study their practises," he said.
"I plan to open a store online where I will be selling my merchandise, let other people advertise and sell via my online store as well," said the optimistic Myeni.
Sharing a word of advice to students he said: "Do not be afraid to face reality, always remember that there is always a solution to every problem."
Pictured: Sanele Myeni and some of the jewellery that he designed.
Nikiwe Sukazi