Equipping students with the knowledge, skills, attitudes and competencies they will require at the confluence of the legal and business framework is some of the aspects learnt in Business Law, an exciting programme offered at the Durban University of Technology.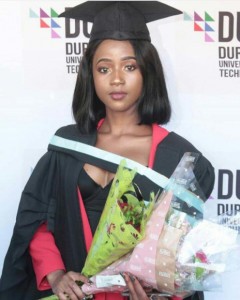 An awards function was recently held at the Coastlands on the Ridge where the top three BTech students in Business Law were honoured for their achievements. Preleen Govender was named the top achiever, Minenhle Hlongwane came second and in third position was Nikita Dwarika.
"I was pleasantly surprised when I was named top achiever in my BTech in Business Law. I felt happy and relieved that my hard work was not in vain," said an elated Preleen Govender.
The programme also allows students to be exposed to the various aspects of law relevant to business and management. In the final year of study, the students focus on managing purchasing, procurement, contracts management and compliance. This assists students in understanding business law, in general, and compliance.
For Govender the year had flown by, adding that it was more stressful than the three years of her diploma, mainly because a lot was expected of her. However, she is grateful to have had the immense support of her parents to see her through her studies.
"My role models are my parents. My mom is continuing her studies even though she's not really required to, which is a great inspiration and motivation to me. Secondly, my dad, he works tirelessly to provide for his family, and I can only hope to be half the hard worker he is. My parents place great importance and emphasis on education. My main motivation to studying is to make them proud," she said.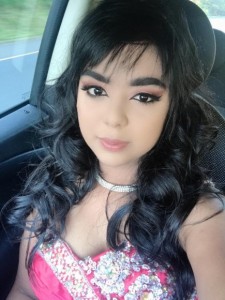 She has applied for her Masters next year, and will soon find out if she is successful to continue her course of study.
Second place winner Minenhle Hlongwane said it felt surreal when her name was called. "I wanted to cry because I invested most my time on my research. After receiving my award, I was ecstatic and saw my hard work being recognised and I felt very grateful," she said.
She also added that she chose this course for her love for the legal field. "During the duration of my studies, I learnt that to get great results I have to put in more effort. I ended up having a spot in the library because I would always have to work on something to try to perfect my work. I would always submit in the mornings, but I am glad to see that my sleepless nights paid off," she stressed.
She would also like to continue with her studies and has sent her Masters application.
Third place winner Nikita Dwarika, said her academic journey at the Durban University of Technology has given her a good enjoyment of study life. "Choosing to pursue a Business Law degree was a no-brainer for me, it seemed like a natural and intuitive choice. I encourage young people to consider Business Law as an area of study as it not only develops ones thinking but it is very practical and usable," she said.
After completing her degree, Dwarika feels even more motivated and encouraged to continue with her academic journey.
She has registered for her Masters in which she hopes to explore an additional avenue of research following on from where she left off in her degree.
Pictured: HOD Applied Law – Ms Thandiwe Khumalo with Preleen Govender, at the awards ceremony.
Pictured: Minenhle Hlongwane
Pictured: Nikita Dwarika.
Waheeda Peters