DUT Drama and Production Studies third year student Farréll Drew recently staged his suspense-driven production Behind Closed Minds under the Student Theatre platform at the National Arts Festival.
The student actor, writer and director who hails from Pietermaritzburg had his play staged after it was selected by a board of lecturers. Usually, one student is selected to write a play and another chosen to direct the production. This year Drew was selected to write and direct – an accomplishment that was last achieved six years ago. The play was well received by the audience at the National Arts Festival.
"We were surprised by a full house at our second performance," said Drew, adding that it was tough pursuing a career in the drama industry but that he persevered and allowed his passion to drive him to success.
"The National Arts Festival is a mammoth opportunity … and being able to represent my university is a lifetime achievement," he said.
Behind Closed Minds will be staged at the Courtyard Theatre at DUT, Ritson Campus, on July 24 and July 27. Visit the Behind Closed Minds Facebook page for more info.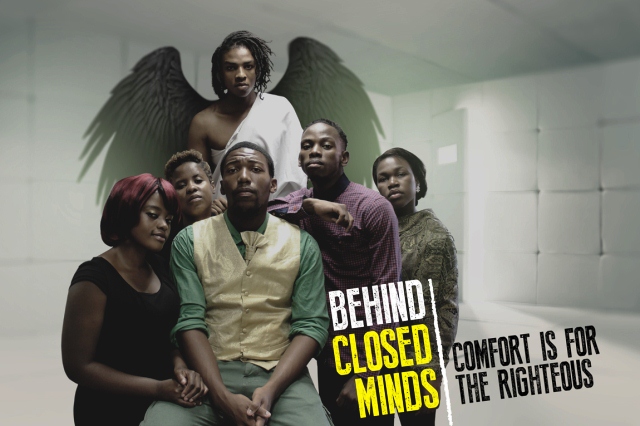 * This edited story was published in the Witness newspaper.
Pictured: Farréll Drew. Also pictured is the Behind Closed Minds cast.