The Deputy Vice-Chancellor (DVC) Research, Innovation and Engagement Professor Sibusiso Moyo together with the Director of Technology, Transfer and Innovation (TTI)-Prof Keolebogile Motaung launched the New Webpage and Repository for the Creative Research Outputs, on behalf of the Faculty of Arts and Design on the 5th of October 2021 on Microsoft Teams.
Prof Motaung said this was one of the most exciting moments to have this launch of this creative initiative on the behalf of the Faculty of Arts and Design.
Giving the opening address and the purpose of the momentous launch of the Webpage and the Repository for the Creative Research Outputs was Prof Moyo.
"We are really excited and welcome to the Institutional launch of the Creative Outputs Page. It gives me great pleasure to do this on behalf of the University and the Organising Committee which comprises of the Faculty of Arts and Design, TTI and all the people who have been helping in the background to ensure that we have a really successful launch," she said.
Prof Moyo focused on some of the vital things which as a University are important to the institution to really make sure that its processes and systems are up to date, and so that the University is also able to maximise not only the knowledge usage within its communities, but also the platforms that it publishes its work for the Creative Research Outputs that the institution shares with the rest of society. She also emphasised why it's important to also maximise its first and second income streams.
"I really want to recognise all the protocols, especially the Executive Dean, Prof Runette Kruger, Faculty of Arts and Design, who joined DUT this year, and thank TTI 's Prof Motaung and her team for their hard work. I also want to use this time to recognise our Institutional Creative Outputs Committee which is made up of external members from outside of the University and also members within the University. I really want to thank this team and recognise each member as I think that it is very important to recognise the contribution that they each make," relayed Prof Moyo.
She further spoke on the peer review process which she stressed is probably the most important aspect in terms of excellence and also for showing the relevance for the work that the University has. Prof Moyo elaborated on DUT's new strategy called ENVISION2030.
"I know the internal staff have heard this a 100 times but our strategy focuses on four perspectives which are very important to us. The first one is on Stewardship, I think Stewardship is important because we talk about living values, we also talk about creating an innovative and entrepreneurial culture within the University. When we talk about innovation and creativity those points are really critical for us to really take into account because we can't say we are creative, and the only outputs and products that we can see are the published traditional papers. We also want to see other types of creative work coming out," added Prof Moyo.
She indicated that in terms of DUT it is its first time to start off with a Repository because in the end what DUT really wants is to make the knowledge accessible and to make that knowledge accessible it has to be visible and now there is this database where creative work can be found.
"I look forward to the exciting page as it's a great way for us to start to see how best we can make that page accessible and eventually to others, and we are able to cite those outputs as well if one wants to see what else is being produced in this area as well. It's also good for artists to make reference to the work that has been done in their field just like it is done in the databases that we have," she stressed.
Adding to her comments, Prof Motaung also thanked Prof Moyo as this had been her dream and she had always wanted this online Repository for the Creative Research Outputs, which she added is very-user friendly and that anyone can be able to use it.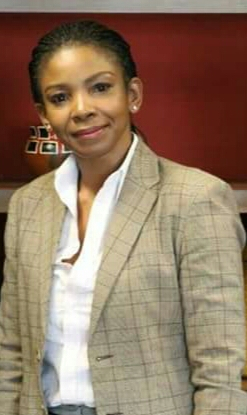 She thanked Dr Dianna Moodley from FOAD, Dr Mohapi-TTI, Mr Edzani Christian Nevondo from the Research Office, Sean Carter from the DUT Library, Webmaster-Aman Mahomed, Web Assistant-Nkanyiso Theophylus Mhlangu, DUT's Nicolaas Cloete Human and Marí Pete. She also made special mention of her special thanks to the external reviewers who had accepted to form part and parcel of the Reviewing Committee.
The external team members are: Prof Brigitte Smit, (Assistant Adjunct Professor, University of Alberta, Canada), Ms Rat Western, (Senior Lecturer-Fine Art Department at Rhodes University), Dr Wilhelm van Rensburg, (Art on Paper, Curator -UJ), Dr Chris Broodryk, (Head of Department –Drama, UP)), Mr Luke Kaplan, (Lecturer-Rhodes University).
The internal team members are: Prof Runette Kruger, (Executive Dean- Faculty of Arts and Design, DUT), Prof Jean- Philippe Wade, (Honorary Research Fellow-DUT), Mr Greg Streak, (Lecturer-DUT), Prof Michael Chapman, (HOD Visual and Performing Arts-DUT), Prof Brian Pearce, Dr Rachel Mary Baasch, (Fine Arts & Jewellery Design Lecturer- DUT), Mr Nicolaas Cloete Human, (DUT Lecturer), Mr Nathan Thomas, (Acting HOD- DUT), Prof Keo Motaung, (Director TTI -DUT, Overseer of the Creative Research Outputs), Dr Linda Linganiso, (Director- Research and Postgraduate Support), Dr Maleshoane Rapeane-Mathonsi, (Lecturer-DUT), Ms Philisiwe Charity Cele, (Coordinator: RIM), Dr Dianna Moodley, (Coordinator Research), Dr JM Matetoa-Mohapi, (Coordinator: Creative Outputs).
Expressing her congratulatory message was Prof Nokuthula Sibiya, Deputy Vice-Chancellor: Teaching and Learning who passed on her good wishes to the FOAD under the leadership of Prof Kruger. She expressed that she is hoping it is going to contribute towards the international ranking of DUT. "We are number 5 and we are hoping with this launch that one day we will be number 2 and then number 1," she added.
Marí Peté, the Centre for Excellence in Learning and Teaching applicant for subsidy for the Creative Research Outputs 2020 and 2021 gave a poetry performance and shared more on her bilingual poetry book called Light Travels where her poems lie side by side somewhat like fraternal twins because she indicated that every language has its own music. She also thanked the Organising Committee, Prof Moyo, Prof Motaung and Prof Kruger for carrying the creative torch.
Explaining the background on the Creative Research Output Webpage and Repository, DUT's Dr Julia Matetoa- Mohapi, Co-ordinator: Creative Research Outputs and Innovations said: "The Director for Technology, Transfer and Innovation (TTI), Prof Keolebogile Motaung took the initiative to steer the process of Creative Research Outputs at the DUT, in the academic year(s): 2021-2023. The initiative was undertaken and considered as a response to concerns that were raised on the Faculty of Arts and Design's Creative Research Outputs profile by the DVC Research Innovation and Engagement (RIE) – Prof Sibusiso Moyo on the 5th of January 2021. This initiative led us as a team in building templates, the webpage and the repository which will link the creative Research Outputs of applicants safe and easier to connect with the peer reviewers," she said.
Elaborating further, Dr Mohapi conveyed that Mr Edzani Christian Nevondo had worked tirelessly to work on the webpage and the Repository with Webmaster, Mr Aman Mahomed and Web Assistant, Nkanyiso Theophylus Mhlangu.
"For the Repository, Mr Nevondo worked with Sean Carter from the Library. I, as the coordinator for Creative Research Outputs ensured that all relevant processes as guided by the Policy on the Evaluation of the Creative Outputs were put in place. All the templates, and the population of the Repository and the webpage was done through my guidance. As I report under Prof Motaung, who was tasked as an overseer of the process, we ensured that every process followed policy guidelines and implementation processes," relayed Dr Mohapi.
Dr Mohapi also shared more on the Creative Outputs Page which can be found just under research tab on the website. She gave insight into the processes and procedures one has to follow when demonstrating the webpage, designed by DUT's Mr Nevondo, Webmaster, Aman Mahomed and Web Assistant, Nkanyiso Theophylus Mhlangu. She thanked them for putting it together in the manner that they wanted them to be put in.
Also, explaining the technical and intricate aspects of the webpage was DUT's Mr Edzani Christian Nevondo.
In closing, Prof Runette Kruger, Executive Dean: Faculty of Arts and Design, gave the vote of thanks, acknowledging the Organising Committee who were responsible for the launch of the New Webpage and Repository for the Creative Research Outputs.
"The FOAD is never going to be the same again, we will continue to drive our creative research outputs with all this support, all this infrastructure, all this comraderies collaboration and we will go from strength to strength and be a shining light in units and all institutions."
For more information on the New Webpage and Repository for the Creative Research Outputs, email: JuliaM@dut.ac.za.
Pictured: Attendees at the prestigious launch of the New Webpage and Repository for the Creative Research Outputs.
Pictured: DUT's Dr Julia Matetoa- Mohapi, Co-ordinator: Creative Research Outputs and Innovations, speaking at the launch.
Creative Research Outputs Webpage Link: https://www.dut.ac.za/research-ps/creative-research-outputs/
Waheeda Peters