An Opportunity Assessment Workshop was held online at the Durban University of Technology (DUT), on Tuesday, 16 February 2021, via MS Teams. The Programme Director at the webinar was The Centre for Social Entrepreneurship (CSE) Manager, Ms Nonhlanhla Khanyile.
DUT's Deputy Vice-Chancellor for Research, Innovation and Engagement (RIE), Professor Sibusiso Moyo started the session by welcoming the key speakers, DUT student entrepreneurs and DUT staff to the online workshop.
"As we go through COVID-19, we need to look at solutions in our community as skills are critical, so we are really privileged to work with experts who can share their knowledge with us. From the university side itself, you know about the Envision 2030 and also what we are trying to do with that strategy, which is mainly focused on trying to make sure that our staff and students are entrepreneurial and our students, after they graduate, do not struggle to find jobs, and that they are able to become entrepreneurs, and employers instead of just job seekers," she said.
Prof Moyo also relayed that part of this work is trying to help the DUT community with the ideas that individuals may have, how a person can look at the market, access opportunities, and try to see what value they can add to what already exists, and to also provide solutions to some of the challenges.
"You know now with COVID-19, there are new challenges, I believe that this pandemic, even though there is hope that it might disappear, there will be other types of pandemics which we will come across in the future. So, obviously as we then go through this period of the pandemic, we also have to assess what opportunities are there, what can we do to find sustainable solutions within our communities, within our own environment, and also to just have time to think about that," she added.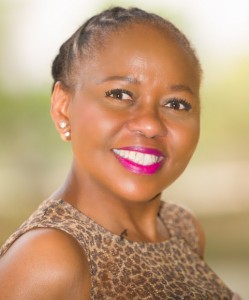 Prof Moyo highlighted that DUT is really privileged to work with a team of experts, and also thanked the Technology, Transfer and Innovation Director, Professor Keolebogile Shirley Motaung for organising this platform and the Centre for Social Entrepreneurship (CSE) Manager, Nonhlanhla Khanyile and her team for facilitating this workshop.
The first speaker of the event was DUT's Prof Motaung whose presentation focused on looking at the commercial viability of one's idea or concept, the journey from passion to innovation, defining what innovation means, technology readiness levels, technology entrepreneurship and discovering one's passion.
Speaking on the road to entrepreneurship and defining what the definition of innovation is, she said innovation is the process of transforming an idea, generally generated through research and development, into a new or improved service, product, process or approach that addresses the real needs of society and involves scientific, technological, organisational or commercial activities.
She stressed that passion is necessary in becoming an entrepreneur, as well as being true to oneself, empowering others to find their passion, being confident in their own judgement and decisions, learning something new, and just having an adventure.
She relayed how vital opportunity assessment is in the road to becoming an entrepreneur, which is the process of identifying and screening project ideas.
"Selected ideas should align with and support strategic goals and objectives or should not be authorised to move forward," said Prof Motaung.
She spoke on the importance of Technology Readiness Levels (TRLS) which are metrics, mainly used by funders to evaluate business as well as to evaluate the readiness of that business or technology.
She also spoke of how important it is to know the stage of development which best describes a person's work, which can be at the idea stage-to have a vision for how the invention may work but have not started to develop it. The Science stage-which is validating that underlying technology science works, and the Engineering stage which is working on the prototype.
Prof Motaung emphasised that it is important to also know the status of a person's Intellectual Property (IP) of their innovation and the importance of technology entrepreneurship.
"The business opportunity consists of technically feasible products, strong intellectual property, a sustainable competitive advantage, a large potential market and a proven business model, which are all key aspects," she said.
She spoke on the value proposition which consists of whether the business satisfies the customers' needs, looking at whether the products or services are aligned with customer needs and if the value of the products or services are aimed at improving livelihoods and the quality of life, to name but a few.
Prof Motaung emphasised that there is a dire need to know each target market, size and the key players in developing a business such as the customer, business analyst, project manager, systems analyst, marketing manager and the product manager.
She relayed that when a person is applying for funding at the Department of Trade and Industry (DTI), one of the key criteria's is to have a marketing strategy as they will not grant funding if they do not see that marketing strategy.
"You can't just sit there and wait for people to give you that golden dream, you got to get out there and make it happen for yourself," she said.
Prof Motaung also indicated that there will be another workshop which will focus on the theme of Marketing 101 and the CEO of Focus Air will be invited to be the motivational speaker at the event.
Adding to the conversation of becoming a knowledgeable entrepreneur was Professor Thomas Dobbelstein, who concentrated his presentation on finding and understanding the target group: Market Analysis.
Prof Dobbelstein is a professor at the Duale Hochschule Baden – Württember (DHBW) University in Germany. He also runs a successful marketing institute that gives him an opportunity to apply his knowledge in a real world situation. He has been an honorary professor at DUT for many years and has a deep understanding of the higher education landscape in Germany and South Africa. His talk emphasised on the customer needs which are the basics of marketing and ensuring entrepreneurs understand their market and the customers.
"Whenever we start planning something we should start learning the limitations, and ask ourselves what are the limitations that may be a challenge if I want to get my idea going or business growing. That limitation is usually not the supply that you need, it is the demand on the market, and this is a very basic thing," he explained.
He further explained more in depth about the market segmentation models criteria of market segmentation.
Students were given the opportunity to ask questions at the end of the workshop, pertaining to their business ideas or products and the general consensus obtained from them were that they had learnt a lot from such an insightful workshop which emphasised that for a successful business to succeed the right solid foundation is important and the various analysis and researches are important before rushing into the market or retail space.
The closing remarks were given by the Director: Research and Postgraduate Support, Dr Linda Linganiso. She thanked the two speakers for their valuable and insightful presentations, all staff and students who had attended the online workshop.
Pictured: Attendees at the Opportunity Assessment Workshop.
Pictured: One of the key speakers, Technology, Transfer and Innovation Director, Professor Keolebogile Shirley Motaung.
Waheeda Peters