The University was shocked and deeply saddened by the news that Ms Pinkie Mtshali, who was a proud member of the DUT alumni, had passed on yesterday.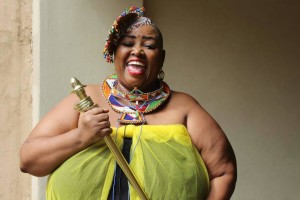 Ms Mtshali was an outstanding musician who made a significant contribution to the entertainment industry. The legacy that she leaves in the Arts fraternity, will always be remembered.
She would often return to her alma mater at the Durban University of Technology and sing at our graduation ceremonies and Gala Dinners. Ms Mtshali was dynamic on stage and despite her career success, she always remained humble and approachable. Pinkie had a beautiful, powerful and the most memorable voice. We will miss her immensely…
Ms Mtshali started her professional career as an Opera Singer and later found a home in cabaret and in Afro-Jazz/pop music. She performed for different shows working from Opera, Musicals, Pop shows and Cabarets, with local and international Conductors, Directors and Singers throughout the country and abroad.
She was a Founding member of the "Durban Divas" show, designing and sewing costumes, directing, staging and also managing the group.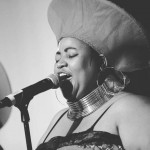 After matric, Ms Mtshali enrolled at the Academy of Music at the former Natal Technikon, studying voice technique. And that started her wonderful relationship with the Durban University of Technology. In 2011, the DUT Alumni were extremely honoured to present Ms Pinkie Mtshali with the "Silver Tusk Award" – acknowledging her achievements and celebrating her success.
In 1998, Ms Pinkie Mtshali was nominated for a "FNB Vita Award" for Best supporting actress in her role of Mrs Matshinga in ABBA MANIACS, a show that toured South Africa for three years. She also featured at the Durban International Film festival, where she played several characters in the movie 'The Sunflower.'
DUT Drama and Production Studies Head of Department, Professor Deborah Lugte identified Mtshali's passing as a loss not only to her family but to the entire community. "The Durban artistic community is in mourning due to the terribly sad loss of Pinkie Mtshali, a Technikon Natal Alumnus. Pinkie was a vibrant, well known and well-loved personality. She was a very talented artist with a powerful voice and stage presence. Pinkie has left her community heart-broken and devastated. She will be remembered fondly for her expansive generosity of spirit, her encompassing warmth and her accomplishments. Hamba kahle Pinkie Mtshali, hamba kahle! In our anecdotes, our fond recollections, and in our storytelling, you will live on in the communal memories that you have created," said Prof Lugte.
The Durban University of Technology conveys its most sincere condolences to the family, friends and fans of Ms Pinkie Mtshali. May her soul rest in peace.
Pictured: Facebook photos of Pinkie Mtshali
DUT Communications Team