SIX SABC news producers/presenters will be once again obtaining their qualifications at the Durban University of Technology's (DUT's) 2020 Virtual Graduation ceremony on Wednesday, 10 June 2020 at 12pm.
Leading the team is Hoosen Ebrahim who will be obtaining his Master's Degree in Journalism. The other five journalists named: Slindokuhle Kumalo, Tashlan Naidoo, Simphiwe Makhanya, Taresh Harreeparshad and Cassandra Zungu will be obtaining their BTech's in Journalism.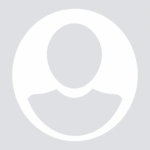 Ebrahim who is a producer/presenter at SABC Radio News Durban, said he sees this achievement as what would ultimately steer him into the lecturing environment where he hopes to be in his career.
"Journalism is my passion, I would like to give back and share my experience with young, upcoming students at whichever institution I am granted the opportunity to lecture at in the near future," he said.
These journalists have to brave the storm and work during the COVID-19 lockdown to ensure that they give a voice to the voiceless in society.
"You have got to look at your end goal in what you are persevering in. No matter what you undertake in life, challenges will always be there. It is how you manage those challenges that defines you as an individual," stressed Ebrahim.
He encouraged students undertaking their Master's degree to plan accordingly.
"It may take several months to analyse and really understand your own research, but perseverance and prayer can get you anywhere you desire to be," stated Ebrahim.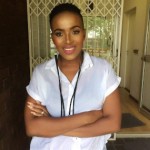 Speaking on her academic journey is the dynamic and charismatic Slindokuhle Khumalo, currently a current affairs producer on Ukhozi FM.
For her, balancing work and school was the most challenging and claims there were times when her classes clashed with her work which meant she had to play catch up.
Also, last year was election year which was a hectic period for her. During that period, she missed a lot of school work and catching up meant sleepless nights.
"I'm very excited especially because I took quite a huge study gap (perhaps even longer than I had anticipated) but my hard work and determination paid off. I think going back to school at my age (37 years) and trying to balance being a mother of two (youngest two years old at the time), a wife and also work was a reminder of how capable we as human beings are if we set our minds into achieving a certain goal," said Kumalo.
She further stated that there were moments she almost gave up but the support she received from her family, friends, colleagues and lecturers, gave her courage to push just a little harder.
Her advice to aspiring journalists is that Journalism is a calling, it doesn't pay much but it's the most rewarding job, as one get to change people's lives on a daily basis.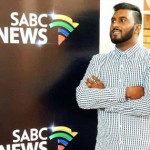 Current Affairs Producer/Presenter on Lotus FM, Tashlan Naidoo said his journey at DUT had been fruitful.
"My time at DUT was fun. I loved meeting new people from so many different walks of life. I spent a lot of time hanging out with them, doing our assignments. City campus was really small and I saw the same people doing the same things every day. It was however a great environment to not get too carried away, even though in my first year I spent more time in Papa Joe's than campus," said Naidoo.
He said the journalism lecturers were the best, really helpful, thoughtful and encouraging.
"I'll always have the utmost respect for everything they've taught, done for me and my career.
DUT has produced some of the country's finest journalists out there and I one-day hope to continue that great legacy," said Naidoo.
He said Journalism has always been his first choice as he has always been passionate about telling people's stories and helping the community wherever he could.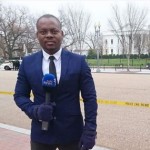 KwaZulu-Natal based Television Reporter, Simphiwe Makhanya said his second qualification with DUT comes 10 years later after completing his National Diploma in Journalism in 2010.
He said he joined the SABC as an intern in 2010 and has been with the organization since then.
Makhanya said he was grateful to DUT for giving him an opportunity to make his dream of becoming a journalist come true.
He further thanked the SABC for giving him his second home. He said he has learned a lot over the years since he has worked in various units within the newsroom.
He was looking forward to this year's graduation ceremony since he missed his first graduation due to certain reasons.
The highlight of his career was December 2017 when he got a chance to report live outside the White House in Washington DC.
He said he was reporting on AIDS related stories, looking at how the US is working with the South African government in the fight against HIV/AIDS.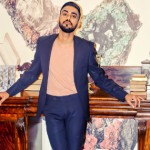 Taresh Harreeparshad, who is currently the Producer/Presenter of Newsbreak Talk on Lotus FM said graduating at DUT once again has been a rewarding experience of his life since his first graduation was in 2007 when he obtained his National Diploma in Journalism.
"Studying Journalism at DUT didn't just teach me journalism, it made me a journalist. It showed me how to actually do the story, how to report on it. How to physically and actively practise journalism. It helped me in my career. After graduating with my Diploma, I started working at the SABC for Newsbreak on Lotus FM. I also work for SABC Television news. I owe my theoretical and technical experience, my work as a journalist to DUT," said Harreparshad.
He said he decided to take his understanding to Journalism to the next level which made him to further his studies to a BTech level.
When he heard that DUT has reworked their BTech Journalism syllabus, he said it made him excited about going back to university as it sounded completely different from what he studied so many years ago.
"I went back to do my BTech last year. It sucked the life out of me the positive way. It was academically intense and so demanding. It was so taxing on me, mentally, intellectually and academically. It made me such a better academic right now. It made me to be more in tune with Journalism and wanting to study further," said Harreeparshad.
He said he was grateful to DUT for organizing the Virtual Graduation ceremony even though the COVID-19 ruined his plans of taking selfies with friends at the actual graduation, celebrating their achievement despite studying through the hectic year of elections.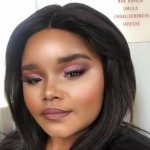 Ukhozi FM's current affairs Producer/Presenter Cassandra Zungu whom DUT recently published her graduation story said she was proud of herself and her colleagues on their achievement despite their busy work schedule.
Simangele Zuma and Waheeda Peters