"It does not matter how difficult it is, when you want something and you have a passion for it, you will work hard to make it a success."
These are the words of Andile Dladla (21), a self-taught tailor and the brains behind Lingumusa, a company that specializes in making custom-tailor made designs.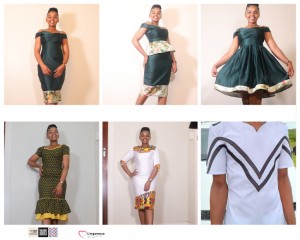 She recently bought a new sewing machine using the Durban University of Technology (DUT) Midlands Entrepreneurship Centre's Seed Funding.
"I am so excited to have received DUT Midlands Entrepreneurship Centre's 2020 Seed Funding, which I have used to buy a new and more advanced sewing machine. This has always been my dream and the money I have received has made my work easier and faster. With the new machine that I have purchased, I now have no limitations as I can use any type of fabric to make garments, allowing me to be more innovative," said Dladla.
Dladla was born in Empangeni in a small village called KwesakaMthethwa. She bought her first sewing machine in February 2019 using her pocket money; she then used YouTube to teach herself how to use the machine. In looking to advance her skills, she attained assistance from a local tailor and paid him R60 a day for sewing lessons. She admitted that the first dress she made was a challenge as it took her three days to finish, but got quicker and better with practice.
Dladla was incubated by the DUT Midlands Entrepreneurship Centre & Student Desk from 2019. In 2020, she was a final year Bachelor of Education student at DUT's, Indumiso campus. Dladla has shown great stride and growth and as a result, will now be joining the Entrepreneurship Centre's post-incubation programme which caters for studentpreneurs who are ready to exit the Incubation Programme, it is also open to all DUT alumni.
With the aid of the Midlands Entrepreneurship Centre & Student Desk, she registered her company in 2019 and is currently operating from home. She is using digital platforms such as Facebook to aid her with marketing and connecting with her customers. She also highlighted that she will be forever grateful for the support she received from the University and the Midlands Entrepreneurship Centre from the inception of her business journey to date.
The Midlands Entrepreneurship Centre's Manager: Nontokozo Ngcobo stated how it inspires the Centre to see their studentpreneurs thriving despite the COVID-19 pandemic and how their work is in line with the institutions Envision 2030.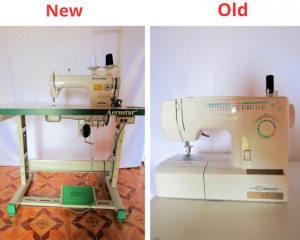 "Our efforts attest to the institution's Envision 2030 statement of intent that postulates that 'Our people will be creative, innovative, entrepreneurial and adaptive to changes in the world; Our people will participate productively in the development of our region, country and the world'. We are proud and oozing with confidence to see our studentpreneurs thriving and being innovative despite the COVID-19 pandemic. It is inspiring to see them implementing what we have taught them to accelerate their businesses and create an enduring legacy," said Ngcobo.
While Dladla's journey is relatively new in this field, she notes that she has faced quite a few challenges especially with people not trusting her craft.
"People always doubt my skills as I am very young and have no accreditation in this field," explained Dladla.
The self-taught tailor's inspiration is her hunger for success and her passion for what she does; her biggest wish is to get a professional certification for her craft to advance her skills and possibly gain the trust of her customers. She dreams of expanding her business, acquire a spacious location with all the necessary apparatus for production and distribution and offer support services to other young upcoming tailors.
Picture caption: Andile Dladla: founder of Lingumusa
: Tailor-made designs by Andile Dladla
: Sewing machines
Sindisiwe Ndlovu