On Tuesday, 9 March 2021, the Information Communication Technology (ICT) and Society invited all students across universities to a Student Virtual Lecture, via MS Teams, from 2pm to 5pm.
Welcoming the attendees to the first lecture was DUT's Dr Alveen Singh, Senior Lecturer at the Department of Information Technology, Faculty of Accounting and Informatics.
"The organising team for ICTAS is from the Department of Information Technology, and from the Faculty of Accounting and Informatics. Each year this conference attracts experienced and young researchers from around the globe. The greater theme of ICTAS lies in innovative ways of using ICT to improve the lives and livelihoods of society. Part of the ICTAS conference is the very popular day before student lecture series which is given by the keynote speakers of the ICTAS conference," he said.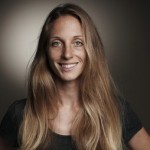 He then introduced the first keynote speaker, Dr Maria Schuld. She works as a senior researcher for the Toronto-based quantum computing start-up Xanadu, as well as for the Big Data and Informatics Flagship of the University of KwaZulu-Natal in Durban, South Africa, from which she received her PhD in theoretical physics in 2017.
Her topic of discussion at the online conference was on Machine learning with quantum computers. The talk gave an overview of quantum machine learning research and illustrated that quantum algorithms can be trained like neural nets, but look formally very similar to support vector machines.
"Machinery with quantum computers is really a field that is an emerging technology field. They are very theoretically, very future looking that has been very much spearheaded by Teams in South Africa as well. So one way to use Machine learning with quantum computers is to interpret quantum algorithms and we will find out what that is as machinery models. We will see basically two things, the first thing we will see is that training quantum circuits can leverage existing deep learning tools. Mathematically speaking, quantum circuits look like support vector machines and can alternatively be trained by running a classical support-vector machine (SVM) with a quantum kernel," she said.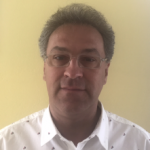 Delving further into the programming models was the second keynote speaker, Professor Costin Bădică, who is teaching at the University of Craiova since 1990. Since 2012 he is also Director of the Doctoral School "Constantin Belea" at the Faculty of Automation, Computers and Electronics, University of Craiova. His topic of discussion focused on Applications of the Multi-Agent Paradigm.
His talk introduced multi-agent systems concepts and technologies. It focused on the most important agent oriented programming models including: Belief-Desire-Intention agent architecture, distributed middleware and multi-agent systems for modelling and simulation.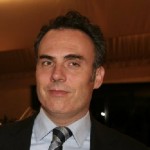 Introducing Professor Carlos E. Palau, the third keynote speaker, was Prof Richard Millham, who is an Associate Professor Department of Information Technology, Faculty of Accounting and Informatics.
He said that Prof Palau is a full Professor in the ETSI Telecommunication at UPV. He spoke on: Next Generation IoT – the ASSIST-IoT approach. Prof Palau's presentation addressed the Perspective of the Next Generation of the Internet (NGI), approach associated with the tactile internet architecture and the approximation of the ASSIST-IoT project that aims to develop a reference architecture in which intelligence is distributed among secure, trustable nodes that implement artificial intelligence and machine learning close to data generation and actuation – in the edge-cloud continuum – over softwarised smart networks.
He spoke more on the origin of agents in computer science, the nature of agents adding that agents are reactive, responding to changing conditions in an appropriate timely fashion.
"Agents work systematically towards long-term goals, which is proactive. These two considerations can be conflicting, designing an agent that can balance the two remains an open research problem," he said.
He further relayed that the real world is a multi-agent environment, most goals can only be achieved with the interaction with others. He explained that social ability is the ability to interact with others (and possibly humans via some kind of agent-communication language. "Interaction is necessary to exchange information and knowledge, and to cooperate with others (agents and/or humans), he said.
Prof Palau also touched on agent oriented programming, programme reinforcement learning, as well as defined the internet of tomorrow and its values, human-centric, user trust and control.
"New requirements are emerging from areas such as digitizing industry, autonomous driving, health, education, energy, finance, media and entertainment. The internet of things is one of the most critical infrastructures for all aspects of society and economy," he said.
The Durban University of Technology (DUT) and ICTAS: ICT and Society also hosted the 5th Annual Information Communication Technology and Society Virtual Conference (ICTAS2021), held on 10th and 11th March 2021. The annual Information ICTAS-IEEE international conference is also the longest running international conference in South Africa.
Recognising this increasing role, this conference provided a forum for researchers in both academia and industry to share their latest research contributions in the field, while promoting networking of people and ideas. This conference allowed attendees to recognise emerging research trends and directions while evaluating present challenges with their proposed solutions.
Day One, (10 March 2021), of the virtual conference pertained around topics pertaining to ICT4D, Cloud Computing with e-applications Internet of Things (IoT), cloud computing, data analysis methods, smart energy and social media.
One of the presentations presented was by Godwin Kaisara, Admire Mare and Clayton Peel from the Namibia University of Science and Technology. The topic was: Haven't We Been Here Before? A Critical Analysis of the Fourth Industrial Revolution.
Some key arguments raised by Kaisara was that successful 4IR requires holistic thinking. "Relevant policies need to be reviewed and enacted, content specific research is needed. What have we done now that ensures that Africa will not miss out on the promises of 4IR like it missed out on previous revolutions? Ultimately, putting new wine (4IR) in old wineskins (policies, mind-sets, etc), will not work," he stressed.
Another fascinating topic was on a mobile survey for collecting data from Deaf people who use sign language for communication. Also, the presentation on the role of Blockchain in Evolving the Online Business Landscape.
The conference chair for the online event is Professor Richard Millham. He is also an adjunct professor of computer science at the University of Energy and Natural Resources in Ghana.
The Technical Chair for the online conference is Dr Delene Heukelman, Honorary Research Fellow at DUT. She is a reviewer for a number of conferences and journals and an external examiner of post graduate theses and dissertations. Past Projects include an online training programme for Community Development Workers in ICT skills, curriculum development for an entry-level qualification in IT, the Higher Certificate in Information Technology and developing a framework for assessment.
The Programme Chair was Dr Alveen Singh Senior Lecturer, from the Department of Information Technology, Faculty of Accounting and Informatics. The Finance Chair will be Dr Jeanette Wing, HOD Department of Information Technology, Faculty of Accounting and Informatics.
DUT's Professor Sibusiso Moyo, Deputy Vice-Chancellor: Research, Innovation and Engagement at DUT, said: "We host this annual Information Communication Technology & Society (ICTAS) Conference annually in collaboration with our key partners and enjoy support from a number of you participants as part of our network. Whilst COVID-19 has caused a number of challenges we also believe that there are opportunities within the ICT and Society focus area to develop technologies that can help detect, prevent and control the impact of the current and future pandemics in collaboration with other disciplines and relevant industries working in this area."
Prof Moyo said it is her hope that in the conference deliberations, there will be sharing of knowledge and generation of new ideas that continue to push the boundaries in the ICT area and make impact to all the different communities we interact and engage with.
"Networks and collaborations are also key hence, I therefore, congratulate the Faculty leadership, team and colleagues under the leadership of Professor Olugbara for yet another successful ICTAS conference," she said.
On Day Two, (11 March 2021), Professor Oludayo Olugbara, the Executive Dean: Faculty of Accounting and Informatics, delivered his lecture titled: Readiness of African Universities for Transformative Education in Smart Society.
He is also the National Research Foundation (NRF) rated Researcher, is the founder of the ICT and Society (ICTAS), Niche Research Group and the Vice Chair of Space Science Research Group at DUT. He also serves on numerous committees of the university.
This will be followed by the keynote address by Dr. Maria Schuld, who delivered her presentation on: Machine learning with quantum computers.
The conference continued with presentations and discussions on cybersecurity, machine learning, E-Health, Computer networks and engineering, Machine learning and artificial intelligence and Image processing.
The event also had a sterling DUT technical team consisting of the Technical chair: Ugeshni Moodley, Treasurer and registration, Robyn Thompson and Publicity chair, Subashnie Soobramoney.
Pictured: Attendees at ICTAS 2021.
Pictured: One of the first keynote speaker, Dr Maria Schuld.
Pictured: Keynote speaker, Professor Costin Bădică.
Pictured: Keynote speaker, Professor Carlos E. Palau.
Waheeda Peters