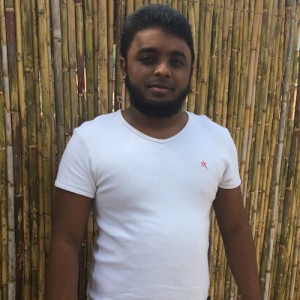 Advanced Diploma Information and Communications Technology (ICT) student at the Durban University of Technology (DUT), Kaslin Govender was selected last year, 2020, by Google to be the Developer Student Club Leader and run the first Developer Student Club (DSC) at the institution.
Govender has now joined a community of student leaders who are representing hundreds of colleges and universities across the globe.
Besides being the DSC leader, he is also the Founder and CEO at Revolutionary Marketing Media and ICT Solutions.
"As a DSC Lead, I am responsible for bringing together a group of strong core team members that have technical expertise and experience that will enhance the clubs' mission. Ideally we should conduct regular workshops related to computer programming, software engineering or anything tech-related, increase the awareness about Google products and technologies among peers. I would be responsible for empowering more students in the community to become trainers and support them in conducting sessions, and lastly, I would be responsible for maintaining relationships with DSC's and other Google Communities both local and internationally," he said.
He relayed that the call to join is open to any student regardless of their qualification, year of study or faculty; and is intended to be a space for students to learn and collaborate as they solve current real world problems using Artificial Intelligence, Web Development and the cloud.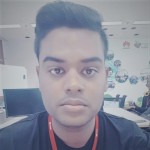 Govender added that he has already recruited the technical lead for the club, who is Nicholas Gounden, a Masters Student in ICT at DUT. He now appeals to other DUT students to apply to be part of his core team.
"I am looking for the ideal Hardware Lead who should stay up to date with the latest Google Technologies and Smart Devices being launched. Also, an App Developer Lead, who will have a strong understanding of computer programming and/or software engineering, which is essential. The candidate must have an in-depth knowledge in C#, Java, and Python," he said.
Furthermore, Govender added that there is a position of a Web Developer Lead, Corporate Lead, who will be responsible for reaching out to various companies and inviting them to collaborate with the Club. There is the position of an Events Lead which is available and the applicant must have great organisational skills and a good working attitude. The Social Media Lead position, will suit a person who has in-depth knowledge of the current four biggest Social Media Platforms," he said.
He relayed more on the position of the Editor and Marketing Lead who will need to be able to research, write, gather, organise, and edit information for publication on websites.
"The position of Photographer and Videographer would have to create visual images and short films for an exceptional range of Social Media and Documentary purposes. The vacancy for a Community Outreach Lead must have a knack for collecting, collating information, recording the feedback from club members of the event and representing the information appropriately to help the club move forward," he said.
Last but not least, Govender stressed that there is a position for a club member who will participate in events, learn to build android apps, programming, as well as gain experience using Google Cloud Tools and explore machine learning.
"The first Phase requires students to submit their applications via an online form, once we have selected candidates that we feel will be a good fit for our team, we will then proceed to an in-person interview on campus (with all COVID-19 Guidelines in place)," he said.
For Govender, he indicated that he plans to use this club to bridge the digital divide that exists in South Africa by educating people about technology and by giving them a hands on approach to these technologies so that it is not foreign to them in future when these technologies become mainstream.
The application form that potential club members can use to apply is: https://forms.gle/wmVDqapi6HnoYVaLA.
For more information, students can also email Kaslin Govender on: kaslingovender@gmail.com, as well as follow DSC on social media platforms via:
INSTAGRAM: https://www.instagram.com/official.dsc.dut/
FACEBOOK: https://www.facebook.com/official.dsc.dut
TWITTER: https://twitter.com/official_DSCdut
LINKEDIN: https://www.linkedin.com/company/developer-student-club-durban-university-of-technology/
Pictured: DSC logo
Pictured: Kaslin Govender, the Developer Student Club Leader chosen to run the first Developer Student Club at DUT.
Pictured: Nicholas Gounden, the new technical lead for the Developer Student Club.
Waheeda Peters