Fashion and Textiles Handbook
Fashion Shows
Apparel Software The complete ERP software solution for the Apparel Industry
Staff
NATIONAL DIPLOMA: FASHION 3 YEARS FULL-TIME ONLY
(CAO code : DUBFS3)
The programme
The course covers many aspects of fashion and textiles necessary to meet an increasingly sophisticated industry's need for professional designers. It prepares learners for related roles in the fashion and textile industry and retail outlets.
Practical design and manufacturing processes are complemented by modules of computer skills, fabric awareness, textile design, textile printing, business studies, marketing and communication. Contextual studies which cover topics such as contemporary culture, fashion forecasting, consumer psychology, style and image are also addressed.
A wide and diverse range of activities takes place across a structured course with an emphasis on researching exciting ideas and creativity. Individuality is most important and the student who wishes to enter the industry is encouraged. The working environment is extremely fast, demanding and very challenging. Qualities which will assist all students in reaching their goals are professionalism, self motivation, commitment and drive.
Our mission statement in the Department of Fashion and Textiles is to provide an educational ethos which emphasises a distinctive relationship between practice and research in a cultural context, in the belief that this combination provides the creative tensions necessary for students to achieve their full potential.
Nature of work
A designer creates clothes either for individuals, or for a clothing factory which produces garments for the mass market. A design studio or a fashion house which creates original garments are alternate options for budding designers. Besides being responsible for original ideas of garments, designers need to have a thorough knowledge of fabrics, the ability to craft patterns, and to understand how garments are constructed.
In most South African companies, designers are involved in every step of the sample garments from concept to finished garment. Clothing manufacturing companies are becoming increasingly automated and are using computers in the managing and manufacturing functions to increase performance, report information and increase productivity. On completion of the course, graduates usually start their careers as assistant designers or assistant merchandisers. Those who prefer to work independently venture out as entrepreneurs for which a sound knowledge of costing is important.
Career Opportunities
A Designer can either work for clothing manufacturers or operate privately. Opportunities also exist in performing arts, film and television companies. One can become a senior designer or reach executive level in a fashion house. The possibilities exist for a clothing designer to enjoy recognition at a fairly young age.
Starting salaries are good, and talented designers can advance rapidly. Large companies usually send competent designers to trade shows overseas, to study fashion trends or to select fabrics and trimmings, in the major centres of the world.
To cope with modern design development and advanced technology, the industry will require correctly trained designers, technologists and management personnel in ever-increasing numbers. Learners are equipped with entrepreneurial skills to start their own businesses. Design graduates can branch out into any one of the following areas:
Assistant Buyer/ Buyer in Fashion and/or Textile industry;
Fashion/Textile designer.
Merchandiser/ stylist in a Fashion/Textile company.
Self-employed Design/Colour/Trend consultant to the fashion and textile industry.
Personal Qualities Required
The fashion and textiles industry revolves around rapid turn around time and is highly competitive. Working conditions are not always favourable and the designer/entrepreneur is constantly placed under extreme stress and pressure to meet deadlines. Therefore, it is important to have the ability to communicate at all levels, deal with criticism, work in an organised and rational manner, be prepared to work in the evenings and weekends during range time, fully understand the target markets and philosophy of the company. Although this may all seem daunting and challenging, if the enthusiasm, ambition and desire to succeed is there, the rewards of recognition will present themselves.
Course Information
Closing date for applications: 30 September. Please apply on the official application form obtainable from the Central Applications office, before the closing date, to be considered for an assessment and interview. All Masters applicants to submit a formal letter of application to the HoD (or e-mail the HOD) by the closing date.
The courses are only offered in Durban, at the Brickfield Road campus, 96 Brickfield Road, Overport, Durban 4091. Interviews and assessments take place only at the Brickfield Road campus, Overport.
---
BACHELOR OF TECHNOLOGY: FASHION
1 YEAR FULL-TIME/ 2 YEARS PART-TIME
(CAO code: DUBFS4)
The Programme
The course aims to develop and expand the knowledge of learners who wish to specialise in an area relevant to the current and future fashion and textile industry. The chosen area is then fully explored in all its creative, technical and professional aspects. Internal supervisors will be appointed, and liaison with specialists relevant to the field of study, (journalism, retailing, marketing, photography, etc.) will be undertaken.
The final presentation will consist of an exhibition of work relative to the chosen area of specialisation, together with a research report. The work will be examined by an internal panel of lecturers and moderated externally by specialists appointed by the Department and approved by the Higher Qualifications Committee: Design.
Entry Requirements
Diploma in Fashion Entrance Requirements
Bachelor of Technology Fashion Entrance Requirements
Master of Technology Fashion Entrance Requirements (CAO code: DUBFS5)
Applications to this programme must be made via the Central Applications Office (CAO):
C.A.O. codes: DUBFX3, DUBFS4, DUBFS5
Tel: 031 268 4444
Web: http://www.cao.ac.za
---
Contact Information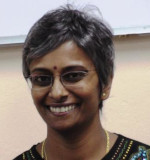 Head of Department: Mrs Sunthra Moodley
Tel: 031 373 3711
Email: sunthram@dut.ac.za
Location: Brickfield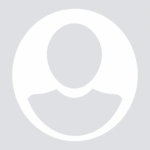 Secretary: Mr Njabulo Ngcobo
Tel: 031 373 3750
Fax to Email: 086 673 4355
Email: fashiondept@dut.ac.za
Location: Brickfield
For further information
International Applicants
Address letters to:
Student Admissions
Durban University of Technology
P O Box 1334
DURBAN 4000
Tel: 031 373 2861
Fax: 031 373 3405
Email: treasam@dut.ac.za
Financial Aid
For further details contact:
Financial Aid Services
Durban University of Technology
P O Box 1334
DURBAN 4000
Tel: 031 373 2553
Fax: 031 373 5432
Residence Accommodation
Application forms are obtainable from the:
Director: Student Housing
P.O Box 47753 GREYVILLE 4023
or P.O Box 1334 DURBAN – 4000
Tel: 031 373 2216 or 031 373 5455
This is for information purposes only and is not binding on the Durban University of Technology.
---
FOLLOW US