---
The mission statement of the department is to develop the Auditing and Taxation Professionals through:
Innovative teaching and learning;
Pioneering collaboration research;
Stakeholders engagement.
The Department consists of experienced and qualified staff members, including Chartered Accountants. It is able to serve the society by providing the students with the information-knowledge which is sourced from the professional bodies and the industry at large. The qualifications in the department serve to strengthen and deepen the knowledge in the discipline of Accounting, Taxation and Auditing since they are integrated.
The Internal Auditing profession which is a growing profession serves various organizations across the board, both private and public . The Taxation profession is promoting emerging entrepreneurs. Students with BTech: Internal Auditing degree plus practical experience are able to write the Certified Internal Auditors Examinations (CIA) straight from university. Students with BTech: Taxation plus practical experience are able to write South African Institute of Professional Accountants (SAIPA) Accountant Qualification or The South African Institute of Tax Professionals (SAIT) which enables them to become entrepreneurs and tax practitioners at the same time.
The relationship between the two professions is that: the Taxation professionals work on changing the taxation laws, employment conditions and any company law while the internal auditing professionals examine and evaluate whether businesses comply with such laws and changes which promote social responsibilities in organizations.
The department provides opportunities to students to broaden the knowledge horizon by conducting research as Masters in Accounting, specializing in Taxation or in Internal Auditing.
Programmes
Advanced Diploma in Taxation
Advanced Diploma in Internal Auditing
Postgraduate Diploma in Taxation
Postgraduate Diploma in Internal Audit
---
Contact Information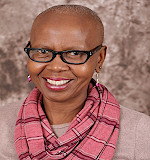 Head of Department: Dr LF Jali
Tel: 031 373 6712
Email: jalil@dut.ac.za
Location: Ritson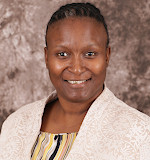 Secretary: Ms Phumzile R Khumalo
Tel: 031 373 6713
Email: phumzilem1@dut.ac.za
Location: Ritson