---
Join us on facebook
follow us on twitter @ISdeptDUT
The Diploma in ICT in Business Analysis The CHE-accredited Diploma offering in ICT (Business Analysis) commenced in 2017. The department may accept a limited number of students into the second or third year of study, who's ICT Programme aligns with the University, subject to availability of space. Normal duration is 3 years full-time.
Postgraduate Graduates : The department offers two postgraduate qualifications namely,
Masters in ManSc in Library and Information Science.
Doctor of Philosophy in Library and Information Science.
All postgraduate programmes are full research programmes requiring submission of a full-thesis for examination. There is no coursework
This department is a trailblazer and is proud to be the first department of the institution to offer access to and support for Deaf students registered for the National Diploma in Information Technology. Access was first granted to the Deaf students in 2000. The department has 3 staff dedicated to assisting Deaf students in all spheres of their student life: a Co-ordinator of the Programme and two South African Sign Language Interpreters. To date, approximately 18 students have graduated with their Diplomas in IT and in 2017 the first Deaf student completed the Bachelor of Technology in Information Technology. Deaf students who wish to register for the Diploma in ICT (Applications Development) must meet the requirements for the 4-year Foundation programme as listed in the handbook. Interpreters help to ensure that students are exposed to the same academic material and assessments as the mainstream students and that standards remain high.
---
ENTRANCE REQUIREMENTS
Information & Communications Technology Entrance Requirements
Bachelor of Information & Communications Technology Degree Entrance Requirements
Bachelor of Technology Information Technology (Phased out – no new registration for 2020)
Postgraduate Degree in Information Technology: Masters and PhD
Shortcourses
---
News
Memorandum: Roll Out to Assist Students Working Remotely During COVID-19 Pandemic
DUT Hosts IT Workshop With Sastri College
Top Performing IT Student Awards 2018
Mohapi to host Microsoft workshops for IT students at DUT
DUT's Department of IT Pioneering New Research Output in ICT
---
Contact Information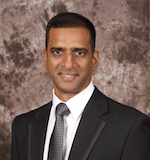 Head of Department: Dr Nalen Naicker
Tel: 031 373 5640
Email: naickern@dut.ac.za
Location: 2nd Floor IS Block (East Wing)
Campus: Ritson Campus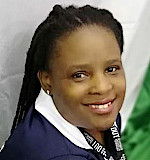 Secretary: Ms W Xulu
Tel: 031 373 5446
Fax: 031 373 5598
Email: winniex@dut.ac.za
Location: 2nd Floor IS Block (East and West Wing)
Campus: Ritson Campus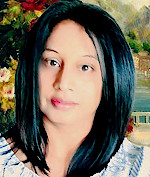 Ms F Naidoo
Tel: 031 373 5595
Email: fionan@dut.ac.za
Location: 2nd Floor IS Block (East Wing)
Campus: Ritson Campus