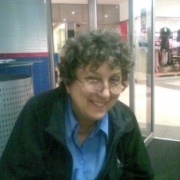 Supervisor: Prof. Dr. Deirdre (Dee) Pratt
Research and Postgraduate Support
Cell: +27 82 422 9570
Tel: +27 31 373 6003
Fax: +27 31 373 2946
E-mail: deep@dut.ac.za
Professor Deirdre (Dee) Pratt worked as Research Co-ordinator for the Faculty of Arts & Design (FAD) up to her retirement in December 2010, and is now assisting with research capacity building, co-ordinating the Language Literacy and Logistics research focus area, and continuing with supervision. She currently supervises DTech/MTech students in the following Departments:
Media Language & Communication (DTech and MTech: Language Practice)
Visual Communication Design (MTech: Graphic Design)
Fashion and Textiles (MTech: Fashion)
Chiropractic (MTech)
Her specialist research area is systemic modelling, which has practical application in communication, curriculum design and research. The specialist applications of the modelling theory are as follows: lecturing in language/communication, designing e-learning courses, and research practice/supervision. Its relevance for the Space Science research focus area is in terms of its application to communication systems, both human and cybernetic. Professor Pratt designs, sets up and runs mixed-mode Research Modules (on Blackboard and Moodle) for higher degree students, and has supervised two international students entirely online. After being identified as the Faculty Quality Champion in 2006, she chaired the Arts and Design Quality Commission in 2006/2007. She organised and chaired the FAD Conference 2009, which focused on the creative output of the Faculty of Arts and Design. She has published three books related to her doctoral research and its applications, one of which is listed on the Web of Science (see below).