Welcome to the Department of Sport Studies
Welcome
The Department of Sport Studies offers qualifications that have a scientific and practical approach and prepares students for various careers in the field of sport, and movement development. The programme combines sport science, management and coaching. Students are provided with the opportunity to apply their theoretical knowledge in a practical environment thus preparing them to face the various challenges in the sport industry with confidence and expertise.
About us
Vision
A recognized sport institute provide innovative graduates to industry
Mission Statement
Empowering students to build sustainable futures in sport
Values
Commitment: We keep our promises. Always accountable
Integrity: We are honest and fair in all our dealings. We have pride for what we do.
Professionalism: We maintain highest standards of ethics. We walk the talk.
Health and Wellness: We promote a physically active and healthy lifestyle.
People-Centred: We have respect for all. We embrace diversity.
Collaboration: We value partnerships with key stakeholders. Our success depends on their success.
Staff
Programmes Offered and Entry Requirements
COURSES
Higher Certificate in Sport Management and Science
Bachelor of Sport Science and Management
Qualification
Qualification Code
Important dates
SAQA NLRD ID
1st offered
HC: Sport Management Science
HCSMS1
January 2017
99614
Bachelor: Sport Science & Management
BASSM1
January 2020
109085
Entry Requirements
Higher Certificate: Sport Management Science (1 year full- time)
24 points (excluding Life Orientation)
Compulsory Subject/s
NSC
SC
NCV
Rating
HG
SG
English
3
E
D
50%
Any one (1) of the following subjects:MathematicsPhysical ScienceLife Sciences
3
E
D
50%
Bachelor of Sport Science and Management (3 years full-time)
28 points (excluding Life Orientation)
Compulsory Subjects
NSC
SC
NCV
Rating
HG
SG
English
4
D
B
60%
Mathematics
4
D
B
60%
Physical Science or Life Sciences
4
D
B
70%
Any three (3) compulsory vocational subjects
70%
CONTACT
Contact Details and Enquiry Form / Application Form
Name: Mrs Shobana Singh
Email: shobanas@dut.ac.za
Tel: 031 373 6878
Fax: 031 373 5184/5120
Follow us on Social Media

Phased out programmes:
Please Note: The Bachelor of Sport Science and Management replaces the National Diploma: Sport Management in 2019. Last intake for B Tech: Management (Sport Option) was in 2019.
---
Contact Information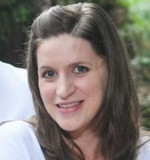 Head of Department: Dr Shereen Currie
Tel: 031 373 6837
Email: shereenc@dut.ac.za
Location: 4th Floor, B Block
Campus: ML Sultan Campus
Secretary: Ms Shobana Singh
Tel: 031 373 6878
Fax: 031 373 5184
Email: shobanas@dut.ac.za
Location: 4th Floor, B Block
Campus: ML Sultan Campus